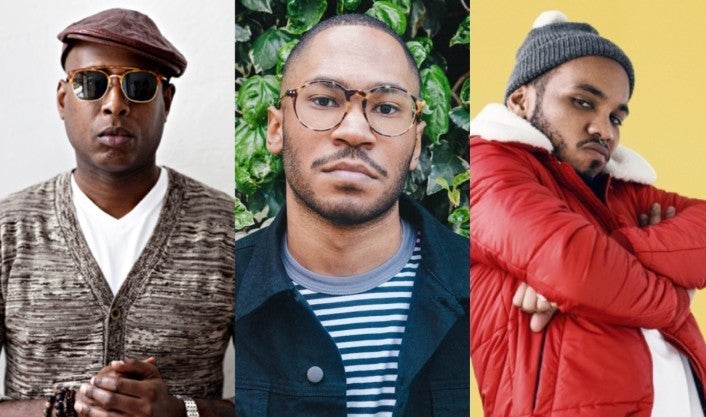 Classically combining Hip Hop, humanity and multimedia with a world-class collective of creatives, led by "old soul" Anderson .Paak and super-producer Kaytranada, Talib Kweli recently premiered his latest single and video, "Traveling Light."
The second collaboration between the legendary lyricist and California native singer, songwriter, producer and drummer, the track is one of the most delightful and soulful recordings created by the Brooklyn-based "touring artist."
"It's a musical celebration album," Kweli said in a recent interview with Rolling Out.
"At this point in my career, I'm known for hip-hop and I'm only bringing hip-hop to the table," said Kweli, founder of Javotti Media.
"I experimented with using different musicians such as [Gammy award winners] Robert Glasper and Maurice "Mobetta" Brown to spread my wings musically."
One of the 11-tracks on the "internationally known," socially aware and politically insightful creative's eighth studio album, 'Radio Silence,' Kweli's unsurpassed imagination is on full display with the song that premiered on Zane Lowe's show on Apple Music's Beats 1.
Read the entire article here.