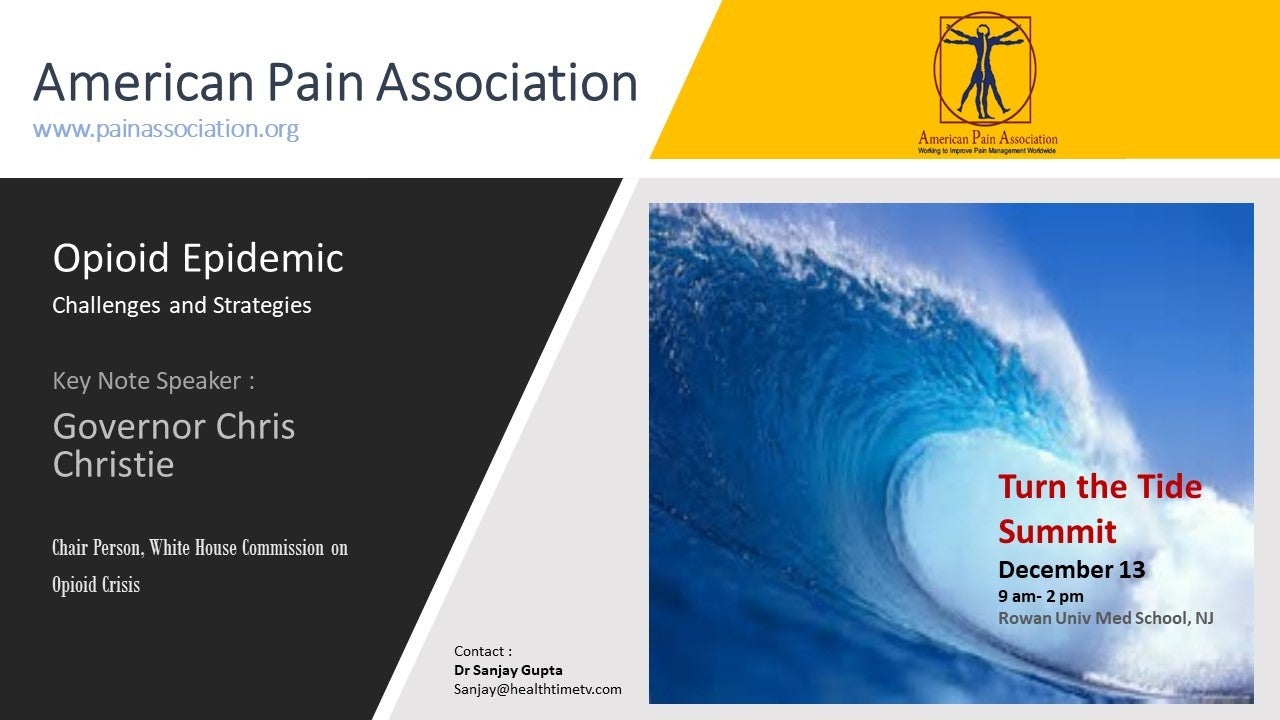 Next week the American Pain Association (APA) will launch its "Turn the Tide Summit," a national tour designed to address challenges, actionable strategies and best practices surrounding America's opioid epidemic. With more than 40,000 deaths per year, the drug overdose epidemic has taken more lives than any war, terrorist attack, accident, or gun violence.
"We need more dialogue and discussion on this epidemic," said Dr. Sanjay Gupta, APA President. The visionary and curator of Turn the Tide, Gupta said "Currently, a lot of blame for this epidemic is being put on patients with "Chronic Pain" or "Mental illness" who, in fact, are the victims and not the cause."
New Jersey's Cooper Medical School of Rowan University will host the first stop in APA's national tour. Through Turn the Tide, APA has created an ongoing campaign to generate awareness and open up dialogue concerning the opioid epidemic and ways to combat an increasingly deadly crisis.
"It is surprising that, despite more than 500,000 deaths in last 15 years, this issue was missing from the Surgeon General's Call to Actions list," said Gupta.
Read the entire article here.